Rise Communities LLC is a preeminent developer and manager of creative, masterfully-planned, large-scale communities. Formed in 2011, the executive team includes all the senior professionals previously associated with American Nevada Company's Master Plan Community Development Division. These executives include the former President and CEO of American Nevada Company as well as the Community Development Division President, Vice President, and other key executives and employees. During their tenure with American Nevada Company, which collectively includes over 50 years of service, the executive team was responsible for all aspects of the development and construction of several award-winning communities totaling over 14,000 acres and now home to over 100,000 residents. These communities include Green Valley, Green Valley Ranch, Seven Hills and Aliante. 
RISE is currently developing two communities in the Houston, Texas metropolitan area. The 1,100-acre Cane Island community, located in Katy will celebrate its Grand Opening in the Fall of 2015.
Meridiana, the 2,700-acre community located on the Highway 288 corridor, south of downtown Houston, is scheduled to open Fall 2015 and will have an on-site elementary school open Fall 2016 in Phase 1.
In addition to its two active developments, Rise's 3,600-acre Copper Mountain community, located outside of Phoenix, is currently in the planning stage.
EXECUTIVE TEAM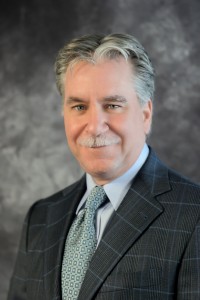 Dan J. Naef
President 
Mr. Naef's distinguished career includes the development of over 17,000 acres of award winning, masterfully-planned communities in Nevada and Texas. He is responsible for all aspects of the company's operations. Currently, he is a member of the Urban Land Institute, Katy Economic Development Authority and the West Houston Association.
A graduate of California State University, Chico, Mr. Naef earned his Certified Public Accountant designation in 1989.
Mathew Lawson
Vice President
Mr. Lawson is responsible for overseeing the development, entitlement and construction activities for Rise's master-planned communities. Prior to joining Rise Communities, Mr. Lawson was the Vice President of American Nevada Company's Community Development Division. Additionally, he has extensive experience in the homebuilding industry where he spent five years as the Senior Vice President of Acquisitions and Development for a large private homebuilder and five years as the Director of Forward Planning / Land Development Manager for Del Webb Communities Inc. / Pulte Homes. 
Mr. Lawson is a registered professional engineer in the state of Nevada. He holds a Bachelor of Science in civil engineering from the University of Nevada, Las Vegas.