Located south of the Texas Medical Center off of State Highway 288 and State Highway 6 is Meridiana – a spectacular 3,200-acre development that features a host of award-winning amenities, set within elegantly landscaped creeks, bayous
and water features.
Meridiana is a vibrant, socially active place where there's always something fun to do and fun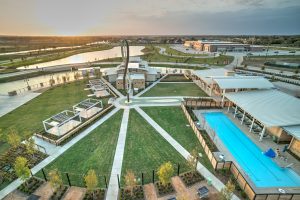 people to do it with. The full-time, on-site Lifestyle Director plan more than 100 events a year for residents.
Learning starts early and never ends. With a dedication to education, Meridiana is a wholly unique new master planned living experience. A brand-new junior high and high school will join Meridiana Elementary, all nestled within Meridiana. As a bonus, learning opportunities are incorporated throughout the community. From the sun-tracking Meridian Tower, to a series of Learning Labs that stoke natural curiosity. Kids have so much fun they hardly realize they're getting smarter.
What's more, Meridiana's location makes it ideal for the growing workforce of the Texas Medical Center and ease of access will be greatly bolstered by the planned 288 Tollway currently in the works by the Texas Department of Transportation.
Meridiana is masterfully and thoughtfully designed – every home is above the 500-year floodplain. This proved more than effective during Hurricane Harvey, where there wasn't a single home that flooded.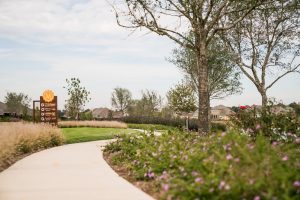 Meridiana is the fastest growing community in the Pearland area, with a carefully selected group of award-winning builders offering floorpans for every stage of life. Model homes are open daily.
Click here to visit MeridianaTexas.com.