Located south of the Texas Medical Center off of State Highway 288 and State Highway 6 is Meridiana – a spectacular 2,700-acre development that will feature a host of dazzling, big-as-Texas amenities, set within elegantly landscaped creeks, bayous
and water features.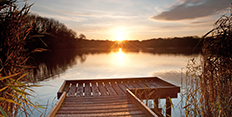 With a dedication to education, Meridiana promises to be a wholly unique new master planned living experience. Meridiana Elementary is currently under construction and the community will eventually hold three on-site schools in the Alvin ISD.
What's more, Meridiana's location makes it ideal for the growing workforce of the Texas Medical Center and ease of access will be greatly bolstered by the planned 288 Tollway currently in the works by the Texas Department of Transportation. TxDot is also building a dedicated interchange on SH 288 that will lead directly to the Meridiana entrance.
Meridiana is slated to open Fall 2016.
Click here to visit MeridianaTexas.com.